FoodRx is the official nutrition program at Syracuse Sweat Club. Just as the richness of our soil determines the quality of our food, the accuracy of our nutrition determines the pace and degree of our progress with exercise. If you're dedicated to reaping the largest possible harvest of results, then nutrition must be at the front of your mind. Read on to learn about our approach.
WHAT IT IS NOT
Juice cleanse

Detox

Meal replacement shakes

Skinny teas

Restriction of certain food groups

A quick fix / 30 day challenge

Templated meal plans 
WHAT IT IS
Individualized plan customized by Coach Tracy based on your consultation and Client Intake Form

Macro-based approach, when appropriate

Discovery of food freedom

Consistent accountability

Client-centered coaching

Emphasis on food quality

Learning how to navigate the grocery store

Simplistic meal prep

Consistent assessment of your food intake and biomarkers (digestion, energy, activity, hunger, sleep, mood)

Journaling + podcast ideas for sustainability and life-long change
NEED-TO-KNOW INFO
Commitment – On average, it takes ~90 days for true body composition changes

Office Hours – 8am-8pm 

What You'll Need – A food scale and download MyFitnessPal (free version is acceptable, paid version is encouraged)
PERKS
Education – access to free content by subscribing to the FoodRx email list.

Coach / Group Interaction – access to the FoodRx group Facebook page for continued inspiration, support, and community.

Coach Feedback – someone on your team, working WITH you to reach your goals in the healthiest way possible.

Coaching Experience – having a coach who will meet you where you are with your nutrition experience and get you where you want to be in a way that is not detrimental to your physical or mental health.
GET STARTED
CONSULTATION PHONE CALL – $60 – 30min
Interested in FoodRx nutrition coaching? Schedule a 30 minute phone call consultation to ensure this membership is right for you. Click here to schedule. 
THE WHOLE PACKAGE – $200/month 
High level nutrition coaching, customized entirely to your needs.

Autobill membership – first month's fee will be prorated and billed on start date, then you will be billed on the 1st of each month moving forward for as long as you continue your coaching membership.

No cancellation fee.

No minimum months required requirement.

One twenty minute phone call per week + follow up email with resources as needed.

Includes access to the InBody Scan device if appropriate for your preferences and goals.

Access to Coach Tracy within office hours (8am – 8pm).

Exit interview strategy is discuss at your last appointment to ensure a game plan for you and a Customer Service Survey is given to ensure the highest quality service is continually delivered.
The InBody 270
We are proud to offer our community an incredible medical grade machine that will allow you to truly understand your body. The InBody provides precise and meaningful statistics measuring whole body and segmental body composition. This tool will give you the power to properly lose weight, gain strength, and identify and track imbalances, injuries, and risks for injury.
Schedule a scan with Nutrition Coach Tracy Tucker and she'll guide you through proper scan procedure for most accurate results. Open to Syracuse Sweat Club members, personal training clients, and anyone in the community who is serious about making real progress with fitness or weight loss. Click here to schedule. 
1x Scan – $15
3-Scan Punch card – $40 
10-Scan Punch card – $100
InBody Scan Guidelines  
No food, drink, or workout prior to the scan (

if you have a cup of coffee/water every morning, you can still have it).

Perform scan consistently at the same time of day each scan, preferably morning.

You are advised to reschedule to a later date if you're currently experiencing: menstrual cycle, extreme fatigue, and/or lack of sleep – these factors will impact your results.

Do not scan while pregnant or if you have a pacemaker or other electrical device.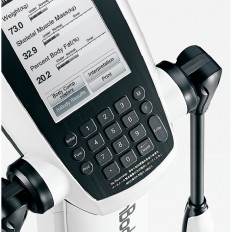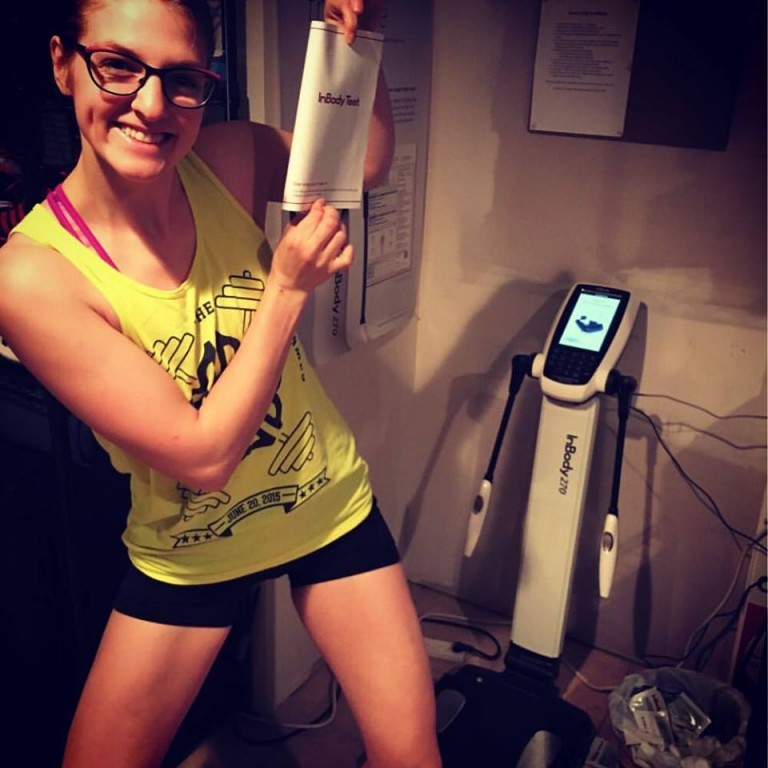 Subscribe to the Monthly Food RX Newsletter!