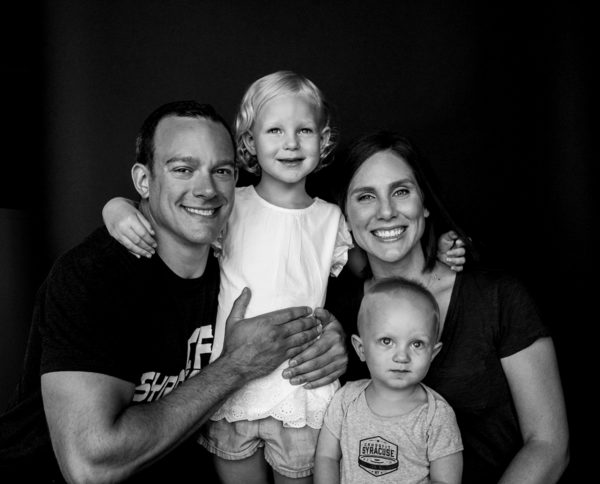 Our Story
We opened our gym in September 2012 with the dream of offering our community a premium fitness and social experience. We put everything we had into this endeavor, investing heavily in the best possible facility and equipment. We recruited the most experienced and educated coaches in Central New York to join our team. We designed a wide schedule with class offerings at all convenient hours of the day. We believed that if we built it, they would come.
And they came. We grew quickly and strongly, and within one year, our membership was among the largest in the world for CrossFit affiliates. SSC is an incredibly vibrant, supportive, and diverse community comprised of athletes of all ages, fitness levels, and walks of life. We are far more than a gym, we are a tight-knit pack of friends who train together, socialize, and inspire one another to be better in every way.
There is something for everyone at SSC. We offer group CrossFit classes, personal training, nutrition coaching, and custom programming. Our staff is second to none – we are serious professionals, dedicated to providing our clients with the very best coaching and service. We have worked tirelessly to cultivate a culture of respect and positivity that will make you feel welcomed and empowered from the moment you pass through our doors.
Whether you are a seasoned athlete looking to improve or a beginner looking for a place to get started, you owe it to yourself to experience Syracuse Sweat Club. We will welcome you warmly, accept you just as you are, and help you become the best you can be.
Best wishes for health and happiness,
Dan & Ellen Goldberg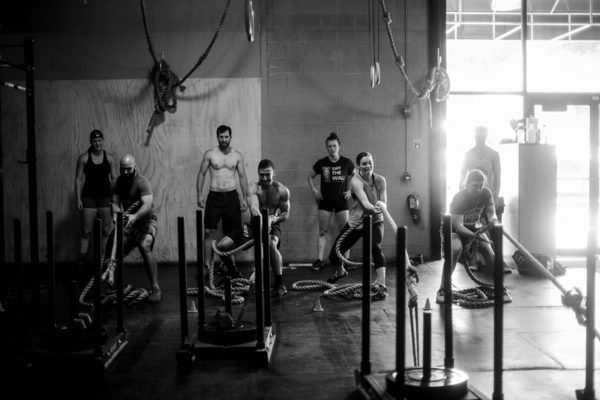 Our Community
The friendship at SSC is just as life changing as the fitness.
Discover a community that will welcome, support, and inspire you. We have a diverse membership with athletes of all ages, shapes, sizes, and ability levels, from all walks of life. You will immediately feel welcomed and at home. Aside from the countless hours we spend sweating together, we regularly socialize outside of the gym. Meet new friends, try new things, make a difference in the community, and celebrate life!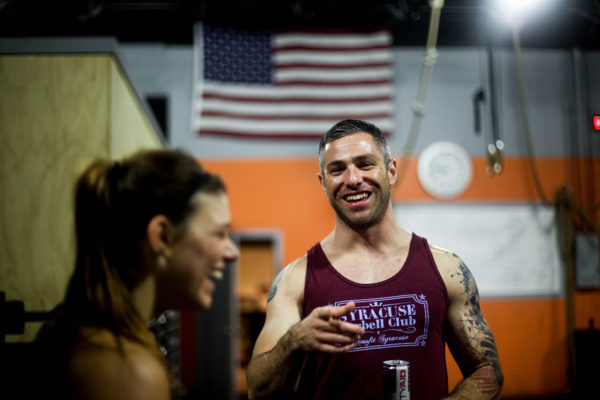 Location
We're conveniently located on the corner of Erie Blvd & Thompson Rd, just off I-690 (exit 16). Having our entry on the rear of our building (access from Headson Drive) provides us with a low traffic road for outdoor running. There is plenty of off street parking immediately in front of our building and in the lots across the street.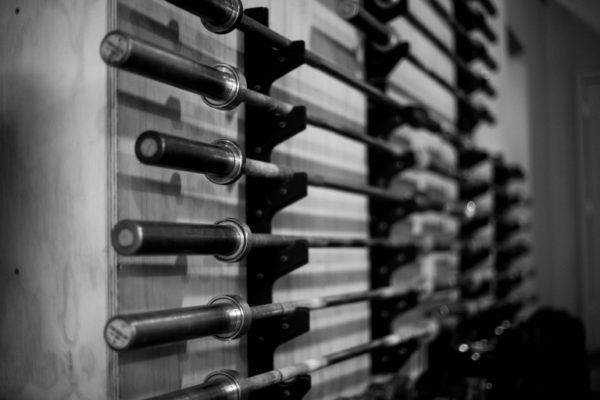 Equipment
Our gym is well stocked with the best equipment on the market from manufacturers like Rogue, Concept2, TrueForm, and Assault Bike. Our deep inventory means you'll always have the exact piece of equipment you need – we are outfitted to support a full 20 person class with athletes of all abilities. In addition to the standard CrossFit equipment, we have all kinds of special toys and unique tools to offer varied training and safe scales. Our personal training studio is robustly outfitted to serve any client with any goal. We are constantly adding to our arsenal.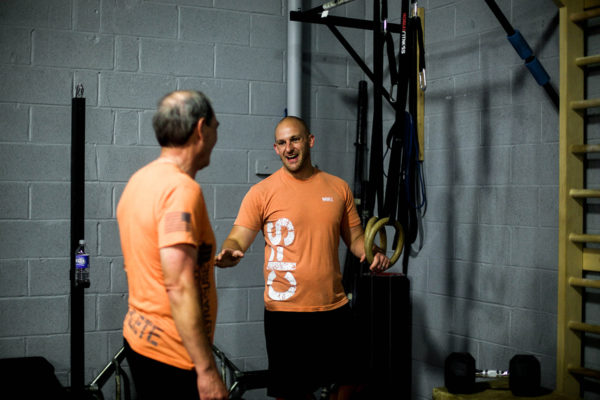 Space
Located in the former Liquor Square warehouse, our facility offers the height, space and durability ideal for a CrossFit box. We can drop weights, turn up the music, and perform any movement without fear of disturbance or destruction. Our large training floor, complete with 34′ rig, accommodates a class of 20 athletes. Large semi-private personal training studio, dedicated round the clock open gym space, welcoming reception area, dedicated equipment storage space, and men's and women's locker rooms. Full time custodian on staff for the cleanest gym in town.
Comfort
We pride ourselves on being the cleanest box in town and we pay attention to the details. Any CrossFitter knows how important a clean floor is with the amount of time we spend on it doing burpees, sit ups, push ups, and more. We invest heavily in time and equipment like our professional floor scrubbing machine to ensure the highest standard of cleanliness. You'll also find thoughtful touches such as well placed storage for your belongings, complimentary personal care items in the locker rooms, and humidifiers diffusing carefully selected essential oils to maintain a fresh and uplifting aroma. Your experience is our top priority.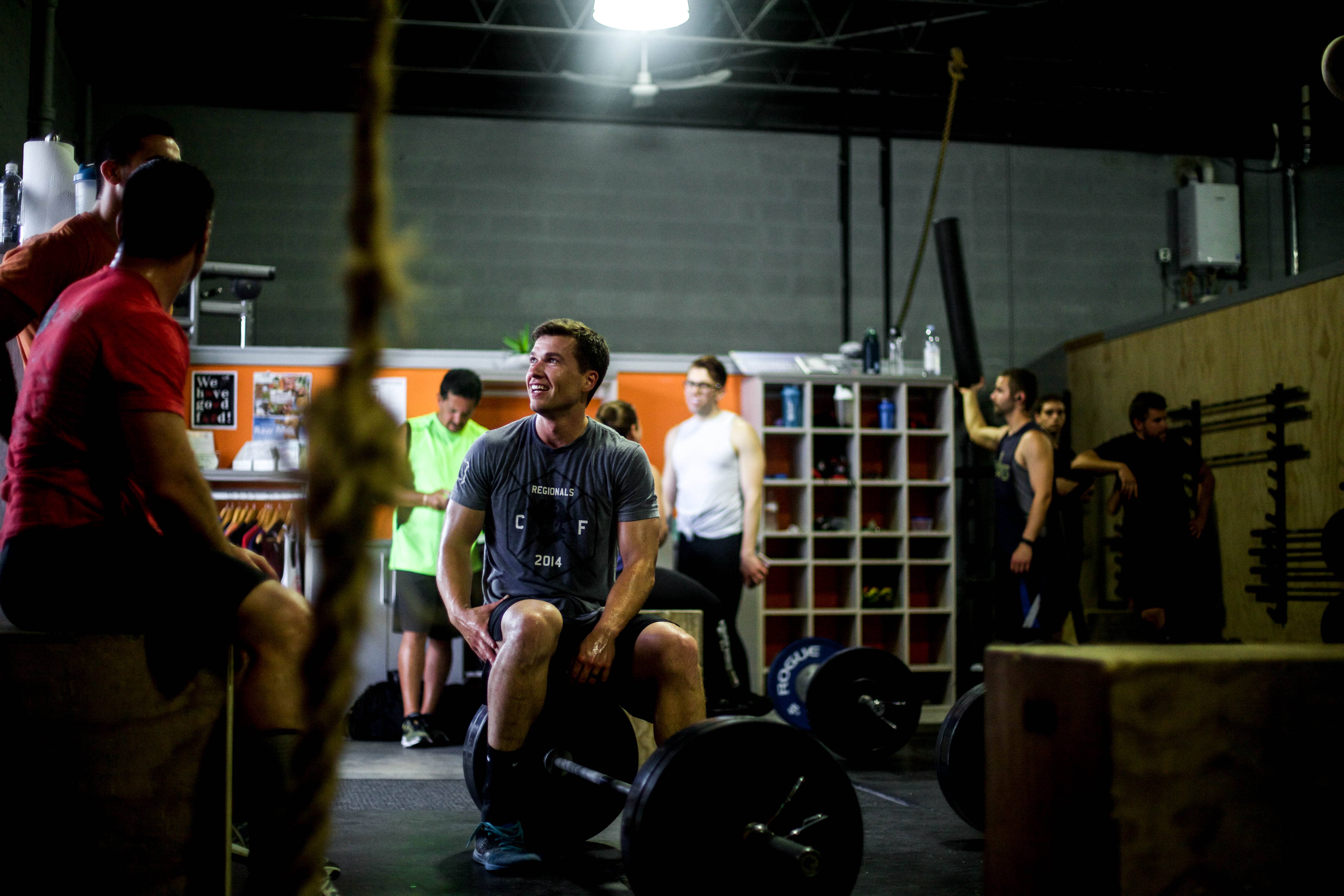 Why Train at SSC?
We are often asked what differentiates Syracuse Sweat Club from the other CrossFit and strength and conditioning options in our area. Know that all CrossFit is not created equal. CrossFit is an affiliate program and not a franchise, which means that there are basic credential requirements and an annual affiliate fee, but each gym is owned and operated entirely independently. Pricing, programming, coaching, facilities, equipment and experience will vary widely, and we encourage you to check out a few gyms to get a feel for which is the best fit for you. Here are just a few things that set Syracuse Sweat Club apart:
The experience, education, specialization and diversity of our Coaches.
Head Coach Dan Goldberg is one of the most prolific and accomplished CrossFit competitors and coaches in the Northeast Region.
The number of class times we offer on our Schedule – 57 regular CrossFit classes per week to suit any schedule.
Our specialty offerings – dive deeper into your favorite discipline, work on your weaknesses, and care for your body with Barbell Club, Gymnastics, Competitor's Class, Yoga, and Dirty Work Conditioning.
Dedicated, fully equipped open gym space to accommodate extra work outside of class during all operating hours.
Semi private personal training studio and well developed PT program with large and diverse clientele.
A professional nutrition program run by Nutrition Coach Tracy Tucker. We'll teach you how to eat properly for your unique body composition (as measured by our InBody 270 machine) to support your training and achieve your goals.
Premium facility, premium equipment. Facilities Manager on staff for the cleanest gym in town.
Large, semi private, excellently equipped personal training studio.
Convenient location, plenty of off street parking.
A proven track record of real results and safe training dating back to 2012.
Fully equipped locker room facilities with showers and locker storage.
Professional business management, reliable communication, and the very best customer service. SugarWOD workout tracking software to publish daily programming and allow members to log their results. Zen Planner member management software for easy billing, meticulous record keeping, and handy tools like the mobile app for class reservations.
A large, dynamic, and diverse membership base with a very strong sense of community.
Regular social events, fitness workshops, competitions, and extracurricular events of all kinds to keep you busy and to help you connect with your fellow athletes.
We do good in our community – we regularly fundraise for charity, we support other local businesses (especially those owned by our members!), we collaborate with our competitors, we coordinate volunteer efforts, and we generally strive to make Syracuse a better place to live.