Visiting Syracuse?
Drop in at our gym!
We love welcoming athletes from around the world!
Drop in to a CAMP, CrossFit, or specialty class, or utilize our dedicated open gym area to complete your own programming. Please note that prior CrossFit experience is required for those classes.
Purchase one visit, a week pass, or a 10-class punchcard.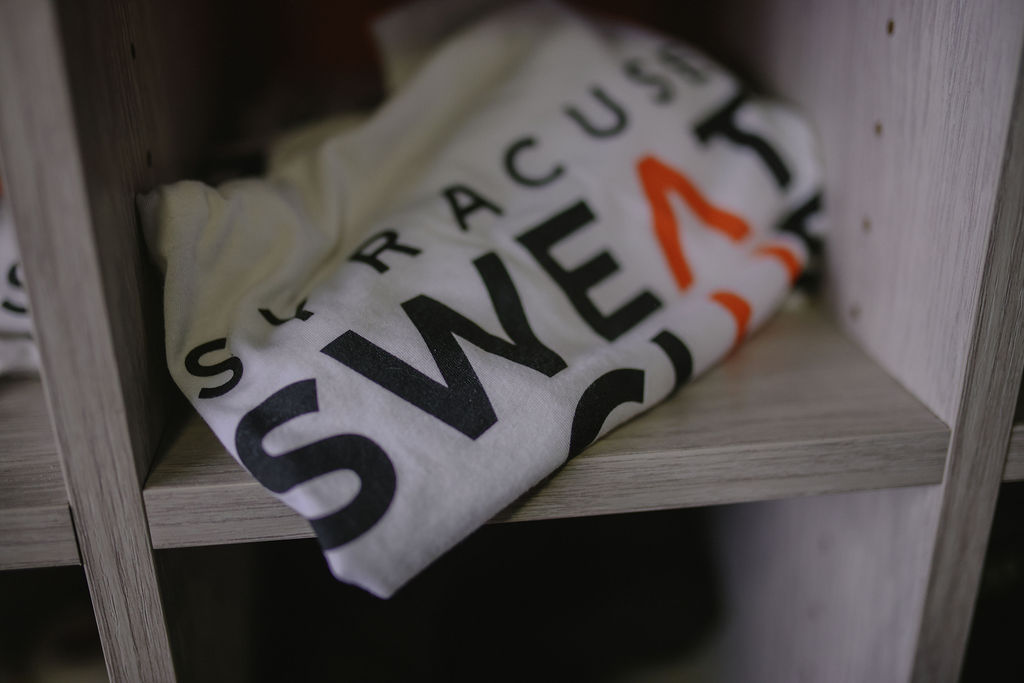 Purchase your preferred drop in plan.
Book your session(s) – choose classes or select the all day open gym option.
Arrive a few minutes early.
Check in at the front desk iPad kiosk.
The coach on duty will welcome you and make you feel at home. Enjoy your workout!
Use the chat box in the bottom right corner of your screen to shoot us a message and we'll get right back to you!